Homes for Sale in Sunnyside
September 28, 2023
$1,312,500
Med. List Price
The Sunnyside Neighborhood in San Francisco
Sunnyside is one of my favorite neighborhoods in San Francisco, and one where you can still afford to purchase a nice home in a central location. Sunnyside is a vibrant neighborhood with a population of just under 7000. The Sunnyside neighborhood offers you a unique blend of urban–but not downtown– living, creating a welcoming and diverse atmosphere.
One of the notable aspects of Sunnyside is its strong sense of community, where residents take pride in homeownership. Many individuals and families have chosen to make Sunnyside their long-term residence, contributing to the neighborhood's stability and close-knit environment. The homeownership rate is 65% which is twice the average of San Francisco as a whole.
The Sunnyside Neighborhood Association offers regular events such as a Halloween Party and candidates forum.

Of course, the center of the neighborhood is the Sunnyside Conservatory.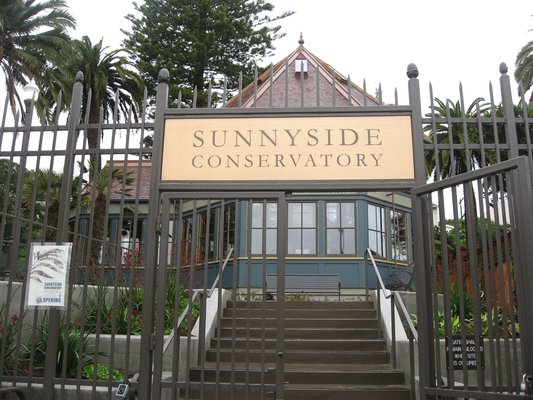 Sunnyside boasts an array of amenities that cater to various interests and lifestyles. For those seeking entertainment and socializing opportunities, the neighborhood features numerous bars, restaurants, and coffee shops. Whether residents are looking for a casual outing with friends or a culinary adventure, they can easily find options to suit their tastes.
Sunnyside has several parks
Nature enthusiasts and outdoor lovers will appreciate the presence of several parks in Sunnyside such as the Dorothy Erskine Park and the Sunnyside Playground. These green spaces provide opportunities for leisurely strolls, picnics, and recreational activities, offering residents a chance to connect with nature within their own neighborhood.
Sunnyside demographics
The demographics of Sunnyside reflect a diverse and dynamic community, with a notable population of young professionals. This influx of young residents has contributed to the neighborhood's energetic and forward-thinking atmosphere. Like most of San Francisco, Sunnyside is known for its progressive and liberal-leaning mindset, where open-mindedness and acceptance are valued.
Education is highly valued in Sunnyside, and the neighborhood is home to well-regarded public schools. Families can take comfort in the knowledge that their children have access to quality education within their own community, providing a strong foundation for their academic development.
Sunnyside History
Most of our neighborhoods in San Francisco have a fascinating history and Sunnyside is no exception. If you are interested in learning more about the history of the Sunnyside neighborhood, check out Sunnyside History Project.
Conclusion:
Sunnyside stands as a thriving neighborhood in San Francisco, offering its residents a blend of urban convenience and semi-suburban tranquility. With its vibrant social scene, abundant amenities, and strong community spirit, the Sunnyside neighborhood continues to attract individuals and families who seek a high quality of life in the heart of the city.