Eastmont Hills, Oakland Homes for Sale
September 28, 2023
Twilight Beer, Wine & Cheese Open House THURS 9/28, 4pm-6pm & Sun 10/1 2-4 OR ask your agent to show to you ANYTIME! Discover this stunning 3-bedroom home, beautifully renovated to blend modern...
Eastmont Hills, Oakland: The Perfect Place for Young Professionals
Welcome to Eastmont Hills!
Eastmont Hills is a captivating neighborhood in Oakland, California, tailor-made for young professionals seeking an enriching community to call home. With its diverse population, excellent educational opportunities, and convenient access to amenities, Eastmont Hills offers an idyllic environment for individuals who value a balanced lifestyle that combines career success with a strong sense of community.
Bordered by 580 to the northeast, the neighborhood has easy freeway access, yet the preponderance of the neighborhood is tranquil. Occasional "disturbances" are the chirping of birds or bleating of goats grazing at King Estate Open Space (which forms part of the southern border of Eastmont Hills)..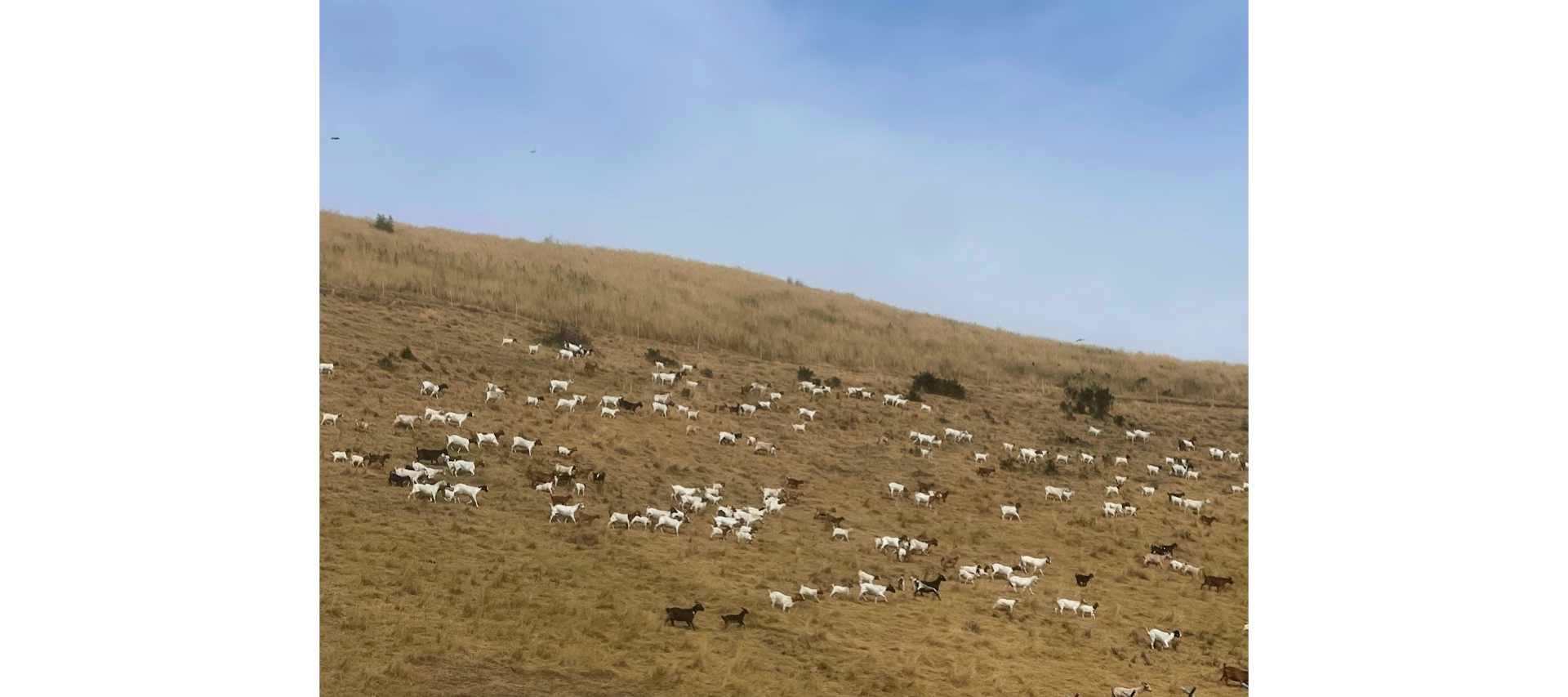 Eastmont Hills is a Dynamic Community:
Eastmont Hills beckons to young professionals with its thriving community and neighborly atmosphere. As a neighborhood with a median age of 38, Eastmont Hills is the perfect setting for first-time homebuyers and individuals seeking a vibrant environment to connect with like-minded peers. You'll find a harmonious balance of 46% males and 54% females, families, couples and singles, fostering a diverse and inclusive community that encourages personal growth and collaboration.
Eastmont Hills Homeowners have Thriving Careers and Financial Well-being:
Eastmont Hills is home to individuals who have established successful careers and enjoy a prosperous lifestyle. The neighborhood boasts a median household income of $119,791, providing a solid foundation for financial security and personal fulfillment. As a young professional, you'll find yourself among peers who share similar ambitions and aspirations, creating an atmosphere of inspiration and drive.
Eastmont Hills has Housing Options to Fit for Your Lifestyle (and Budget!):
When it comes to housing options, Eastmont Hills offers a range of choices that align with your preferences and lifestyle. From stylish new condominiums with modern amenities to spacious single-family homes with large yards and views of the San Francisco Bay, the perfect residence awaits you in Eastmont Hills. The neighborhood's commitment to quality living ensures that your home serves as a sanctuary that complements your professional achievements and personal goals. Many of the houses were built in the 1920's and 1930's with some as early as 1905! A wide range of architectural styles from Craftsman bungalows to farmhouses and cottages and even a few "modern" ranch style homes, are all wonderful living options in Eastmont Hills.
Eastmont Hills has Convenient Amenities and Services:
Eastmont Hills caters to the needs of its residents with a variety of convenient amenities and services. Within easy reach, you'll find Lincoln Square that includes Safeway, Jamba Juice, Peet's Coffee, The UPS Store and CVS, providing you with access to quality grocery shopping. Lincoln Square is also home to a variety of restaurants including the popular neighborhood burger joint, Sparky's Giant Burgers.
Eastmont Hills is Close to Many Amenities
Eastmont Hills is close to many popular attractions, including the King Estate Open Space Park, the Oakland Zoo, Oak Knoll Golf Links, and Montclair Village. The neighborhood is also home to Leona Heights Park, which offers a variety of recreational amenities, including a playground, tennis courts, and a basketball court.

The Oakland Neighborhood of Eastmont Hills is Served by Excellent Schools
Eastmont Hills is served by some of the best schools in the Oakland area, including Montclair Elementary School and Bishop O'Dowd High School. These schools offer a rigorous academic curriculum and a variety of extracurricular activities, providing students with the opportunity to reach their full potential.
Conclusion:
Eastmont Hills in Oakland, California, presents an exceptional opportunity for young professionals to thrive in a dynamic and supportive environment. With its diverse community, emphasis on education, successfulcareers, and a wide array of (relatively) affodable housing options, Eastmont Hills is the perfect neighborhood to create a fulfilling life and plant roots. Embrace the vibrant community, excel in your career, and enjoy the convenience of nearby amenities—all while experiencing the unique charm and opportunities that Eastmont Hills has to offer.
And for one of the best homes currently for sale, check out 3306 Partridge Ave. This charming updated home has the most amazing yard! And it is so quiet that all you hear are birds chirping. Welcome to your new home in Eastmont Hills!