Are Home Prices Dropping? What to Expect in 2023
Posted by Rebecca White on Saturday, July 8, 2023 at 3:48:45 PM
By Rebecca White / July 8, 2023
Comment
Are Home Prices Dropping? What to Expect in 2023

Introduction
As 2023 picks up the pace, a question on everyone's mind is--what's happening to the real estate market? The crazy, bustling real estate arena seems to be easing up, with home prices taking a dip in some parts, and mortgage rates on a seesaw. So, what's in store for the rest of the year? This blog will demystify the current market trends, the likelihood of a real estate crash, expert opinions on skyrocketing mortgage rates, and a few handy tips for steering through this fluctuating market. Will property prices soar, plummet or stabilize? Is it wise for buyers to hold out for a better deal?
Brief Overview
Current housing market characterized by declining home prices and elevated mortgage interest rates.
Experts predict a modest 3% increase in prices by 2024, considering regional disparities and historical data.
Understanding market trends is essential for buyers and sellers to succeed in today's climate. Market crash fears for 2023 are largely unfounded.
Analyzing the Current Housing Market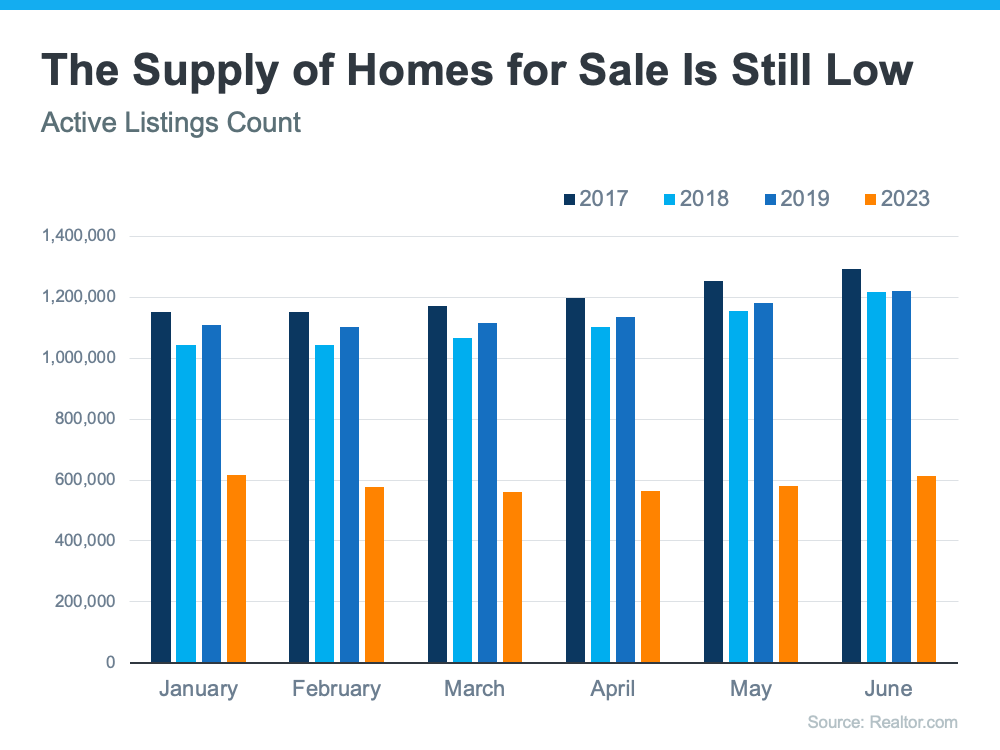 The housing market has seen a shift in recent months, with home sales declining for the second consecutive month and housing prices dropping the most significantly since 2012. This fall in home prices is particularly evident in areas that previously experienced the highest median price appreciation, such as my CIty of San Francisco and Austin, Texas. Year-over-year, home sale median prices have decreased, while month-to-month increases have been observed.
Elevated home prices, coupled with low housing inventory and with mortgage rates staying well above 6%, have negatively impacted the market, leading to higher monthly mortgage payments for buyers. Recent job gains, limited inventory, and fluctuating interest rates have created a dynamic push-pull housing demand, which may continue to influence prices of homes in the near future.
San Francisco and NAR (National Association of REALTORS®) Market Insights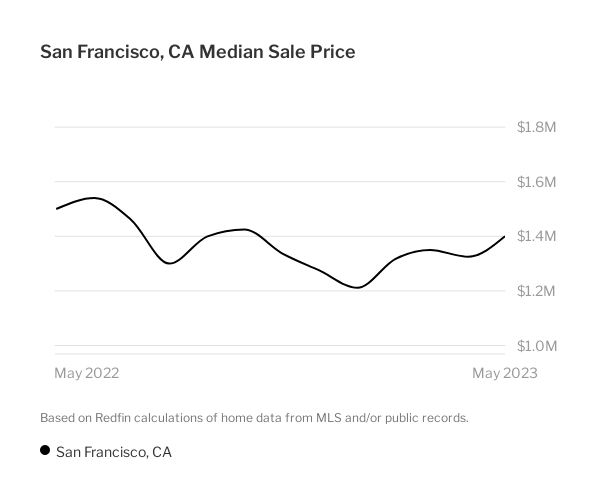 Data from the National Association of Realtors® reveal that existing home sales prices began to decline year over year in February, with prices dropping 0.2% in February, 0.9% in March, and 1.7% in April. However, the association anticipates a 3% increase in home prices by 2024. This trend is further supported by Zonda's forecast, which predicts a 3% decrease in national home prices compared to 2022. Areas with high housing prices, such as California, are most susceptible to a decrease in home prices falling off.
Signs of a slowing real estate market are growing across the country—existing-home sales and new-home sales are falling as well as pending home sales. Pending home sales fell for the sixth consecutive month in April and are now at the slowest pace in nearly 10 years, according to the National Association of REALTORS®.
In the more expensive western region of the US, multiple-offer situations have caused more sellers to reemerge in the spring buying season following the slower winter market. The National Association of Home Builders (NAHB) and Wells Fargo Housing Market Index (HMI) have been tracking builder sentiment. The latest data show an increase in the index, from 50 to 55. This suggests a more positive outlook for new construction. This is a welcome development, as the current supply of existing homes remains at approximately 50% of what it was in 2019.
Locally, San Francisco home prices were down 6.7% in May 2023, compared to last year, selling for a median price of $1.4 million. On average, homes in San Francisco sell after 27 days on the market compared to 16 days last year. There were 434 homes sold in May this year, down from 644 last year.
Regional Differences in Home Prices
There are considerable regional disparities in average home prices, as well as their trajectories. For instance, Miami experienced a 5.2% month-to-month gain in house prices over a nine-month period, while Seattle and San Francisco lagged behind at -12.4% and -11.1%, respectively. In April 2023, the Northeast and Midwest regions observed an increase in median home prices. On the other hand, the year-over-year decrease in home prices in Austin, Texas, was recorded at 5.3%.
In February 2023, both San Francisco and Austin experienced month-over-month price increases, the first time this had occurred since September 2022 for San Francisco and since May 2022 for Austin. These regional differences in home prices highlight the importance of understanding local market trends when navigating the housing market.
The Impact of Mortgage Rates on Home Prices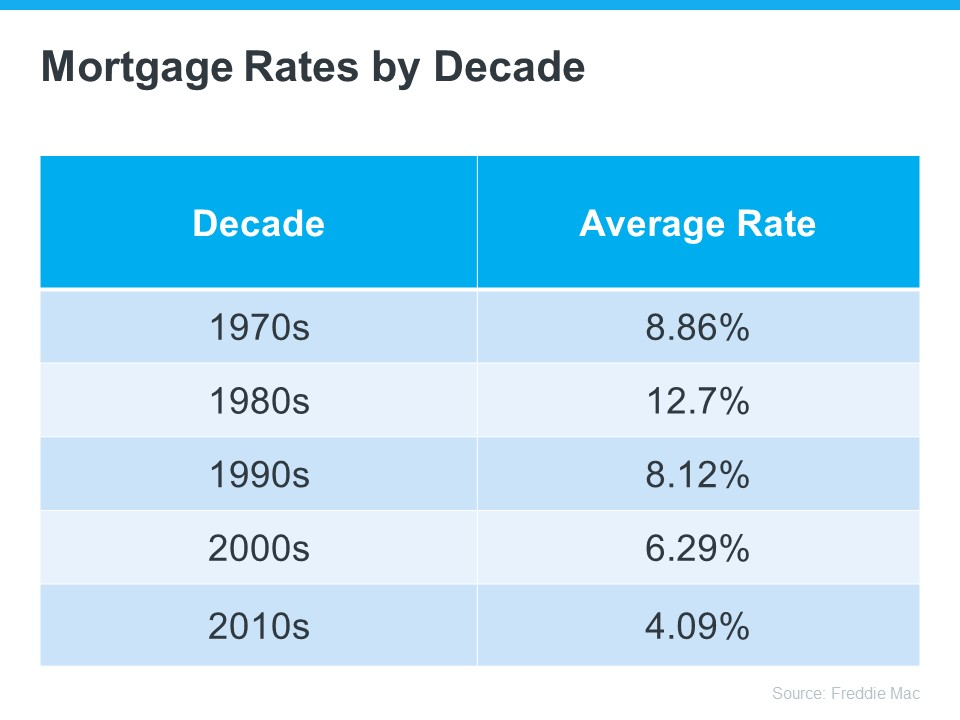 Mortgage rates play a critical role in determining home prices. When interest rates are low, home prices generally rise as buyers can afford more expensive homes. Conversely, when mortgage rates are high, home prices often decrease as buyers are unable to afford more expensive homes. Currently, mortgage applications have seen an increase for the third week in a row, reaching the highest level since early May, but they are still 20% lower than the same period last year.
As mortgage rates impact the affordability of homes, prospective buyers should be mindful of their financial standing and be prepared to act when they find a property that meets their current and foreseeable needs, that they like, and that is within their budget. Understanding the relationship between interest rates and home prices is essential for making informed decisions in the current market.
Historical Perspective on Mortgage Rates
The central bank's series of rate increases has contributed to the sustained high level of interest rates. These rate increases have an indirect influence on long-term home loans, such as 30-year, fixed-rate mortgages. The current range of the federal funds rate is between 5% and 5.25%. In the aftermath of a sharp rise in the first week of June, interest rates fluctuated within a restricted range after Federal Reserve authorities voted to abstain from raising the federal funds rate at their June meeting.
This historical perspective on mortgage rates helps us understand the impact of the Federal Reserve's rate increases on the housing market and how they have shaped the current market conditions.
Future Projections for Mortgage Rates
The potential effects of interest rates on the price of homes in 2023 will be contingent upon the Fed's plans for interest rate hikes and their ability to address inflation. At the June European Central Bank Forum, Federal Reserve Chair Jerome Powell indicated that there will likely be two more interest rate hikes this year. The Fed's approach to achieving its 2% target for inflation--unrealistic in my opinion--still has considerable progress to make.
By understanding the future projections for interest rates and their potential impact on home prices, both buyers and sellers can make more informed decisions when navigating the residential home market.
Factors Affecting Housing Supply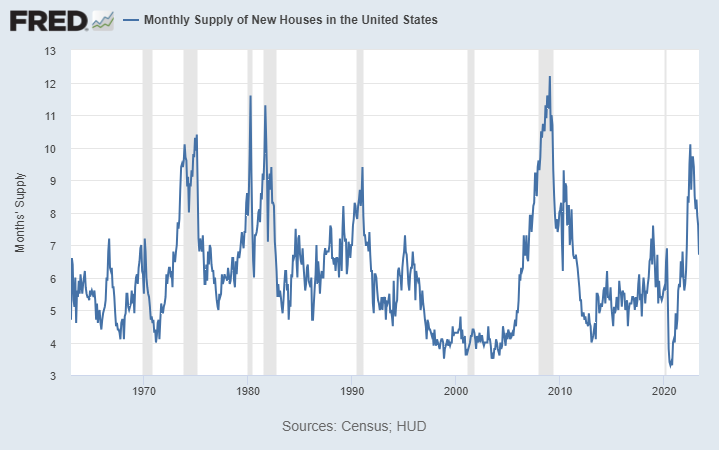 A variety of factors influence the supply of housing, including affordability, economic trends, interest rates, government policies, local zoning restrictions, and supply of materials and labor. The housing market remains highly competitive due to strong demand and elevated interest rates, partially resulting from those who purchased homes during the period of record-low interest rates and are now staying put. As a consequence, housing supply remains limited, further intensifying the competition.
Mortgage originations totaled $344 billion in the first quarter of 2023, representing the lowest figure since the second quarter of 2014. Understanding these factors and their impact on the supply of housing can help buyers and sellers make more informed decisions in the market.
The Role of New Construction
New construction can potentially lead to a decrease in home prices by increasing the supply of homes available on the market. Despite the typically higher cost associated with new construction, the introduction of new single-family homes has provided a partial solution to the current scarcity of resale inventory.
However, builders face a range of difficulties, including increased expenses for materials, difficulties finding lots, a lack of construction personnel, and stricter credit conditions as a result of the Fed's aggressive interest rate increases. These challenges can limit the impact of new construction on housing supply and home prices.
And in cities like San Francisco, new construction is largely limited to building condominiums. Government red tape makes building new homes both extremely difficult and expensive in the City by the Bay.
Existing Home Sales and Inventory
The National Association of Realtors (NAR) reported that existing home sales were relatively unchanged in May, rising by just 0.2%. There were no significant fluctuations compared to April. The housing shortage poses a risk of leaving families without a residence, with the primary factor being the lack of inventory.
Existing home sales have a detrimental effect on housing supply and home prices. By analyzing existing home sales and inventory levels, we can better understand the current state of the market and its potential impact on both buyers and sellers.
Is a Housing Market Crash Imminent?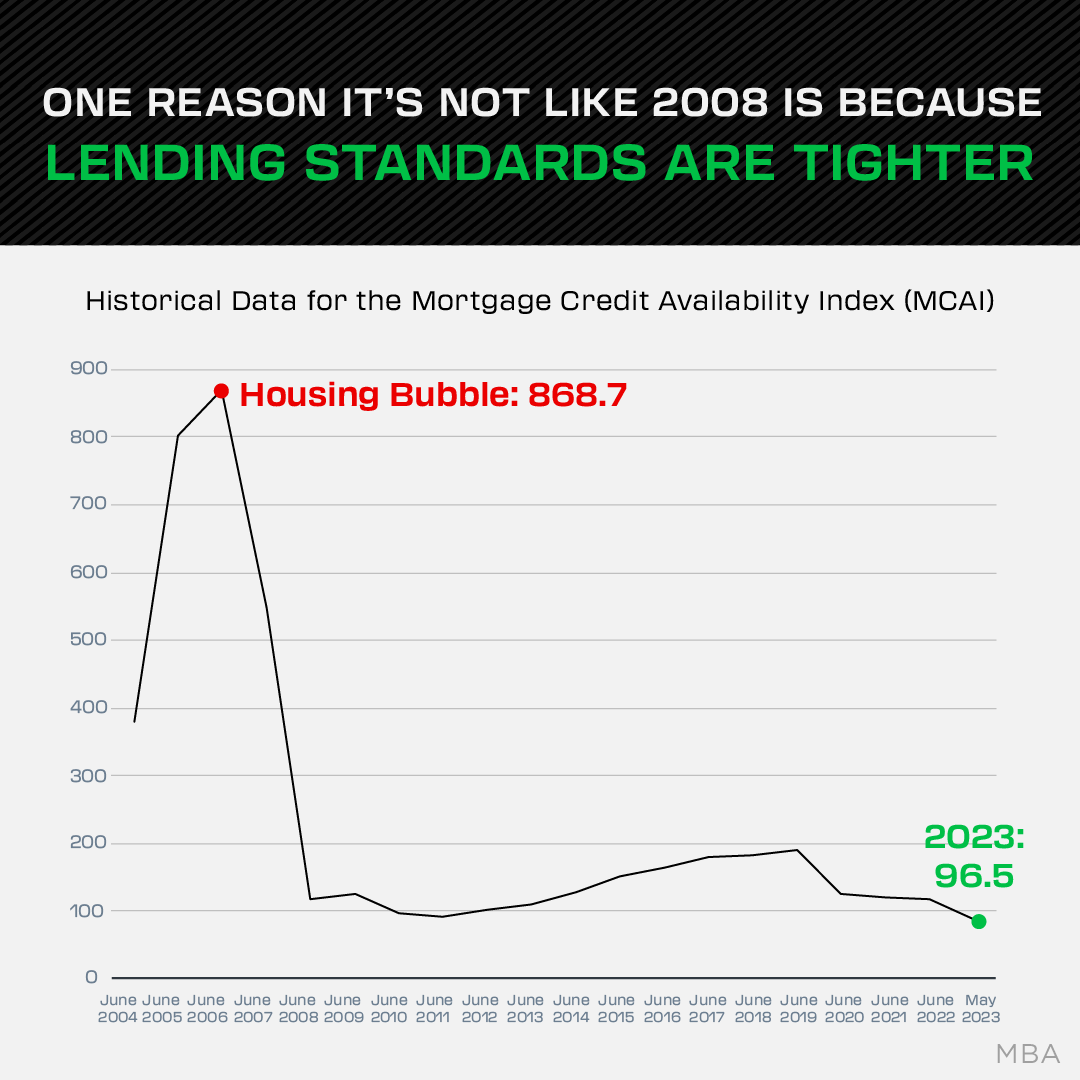 Although the housing boom appears to be ending, economists do not anticipate a crash in 2023. The probability of a market crash is comparatively low. Foreclosure filings have increased by 7% from April and 14% from the same period last year, while foreclosure completions have increased by 38% from the preceding month and 41% from the same period one year ago.
However, experts do not anticipate a wave of foreclosures in 2023, as many homeowners possess substantial equity due to the progressive home price appreciation that has occurred in recent years, even in areas with depreciating home values.
Comparing Current Conditions to the 2008 Crash
The current condition of the real estate market indicates that the housing boom is ending, but this interruption does not seem to be leading to a crash. The probability of a crash is comparatively low, and home values have resumed their upward trajectory.
By comparing the current market conditions to those leading up to the 2008 crash, we can gain valuable insights into the resilience of the housing market and better understand the factors that contribute to market stability.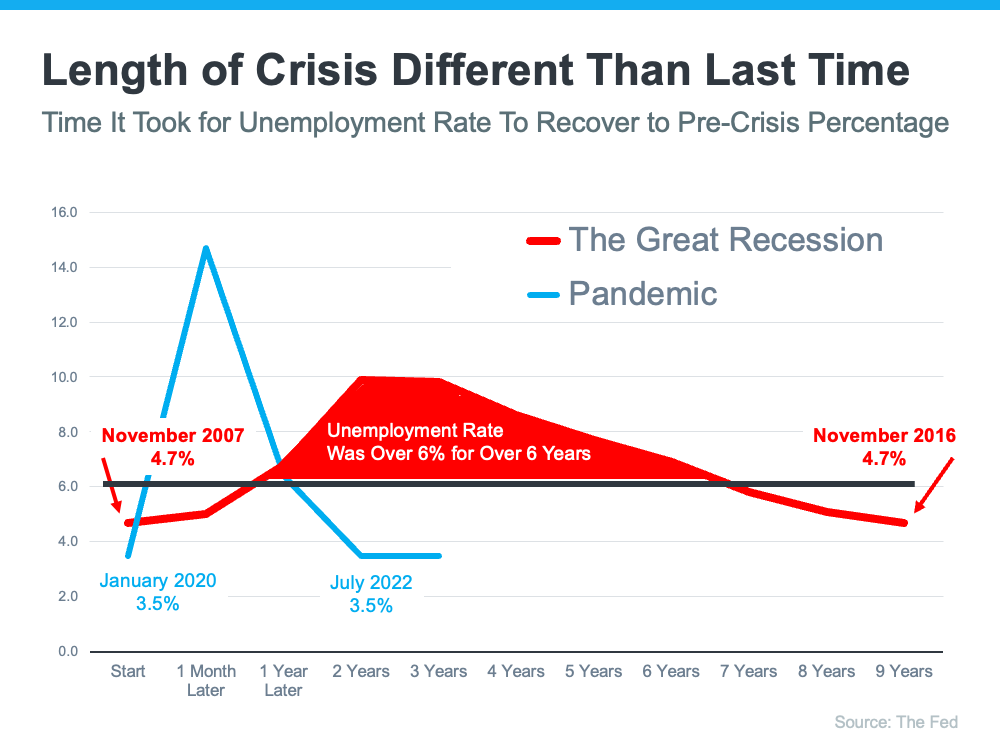 Expert Opinions on a Potential Crash
While some may worry about the possibility of a market crash in 2023, expert opinions suggest otherwise. Danielle Hale, chief economist at Realtor.com, stated (via email) that, should current economic conditions remain, with high interest rates and home prices in a limited inventory, the market is likely to experience gradual growth with some bumps in the road.
This perspective from experts provides reassurance to both buyers and sellers that the housing market is not on the brink of a crash and that the current fluctuations are a natural part of market dynamics.
Strategies for Buyers and Sellers in a Declining Market
As the housing market experiences fluctuations and price declines, it's essential for both buyers and sellers to adopt strategies that will help them navigate these changes. By understanding the market trends and being proactive in their approach, buyers and sellers can make informed decisions and secure the best deals in this dynamic landscape.
In the following sections, we will discuss specific tips for buyers and sellers to help them make the most of the current market conditions and set themselves up for success.
Tips for Buyers
Buyers should assess their financial standing, compile the necessary documents, explore multiple lenders, and raise their credit score. It is recommended to purchase a home based on one's budget and requirements. If a property is found that fulfills both these criteria, as well as being in a desirable area, it may be the perfect choice.
Taking a firm stance on pricing and negotiations can be difficult in a bear market. Additionally, adjusting the price if the house has been on the market for three weeks without a sale might assist buyers in finding lower prices and making informed choices in a changing market.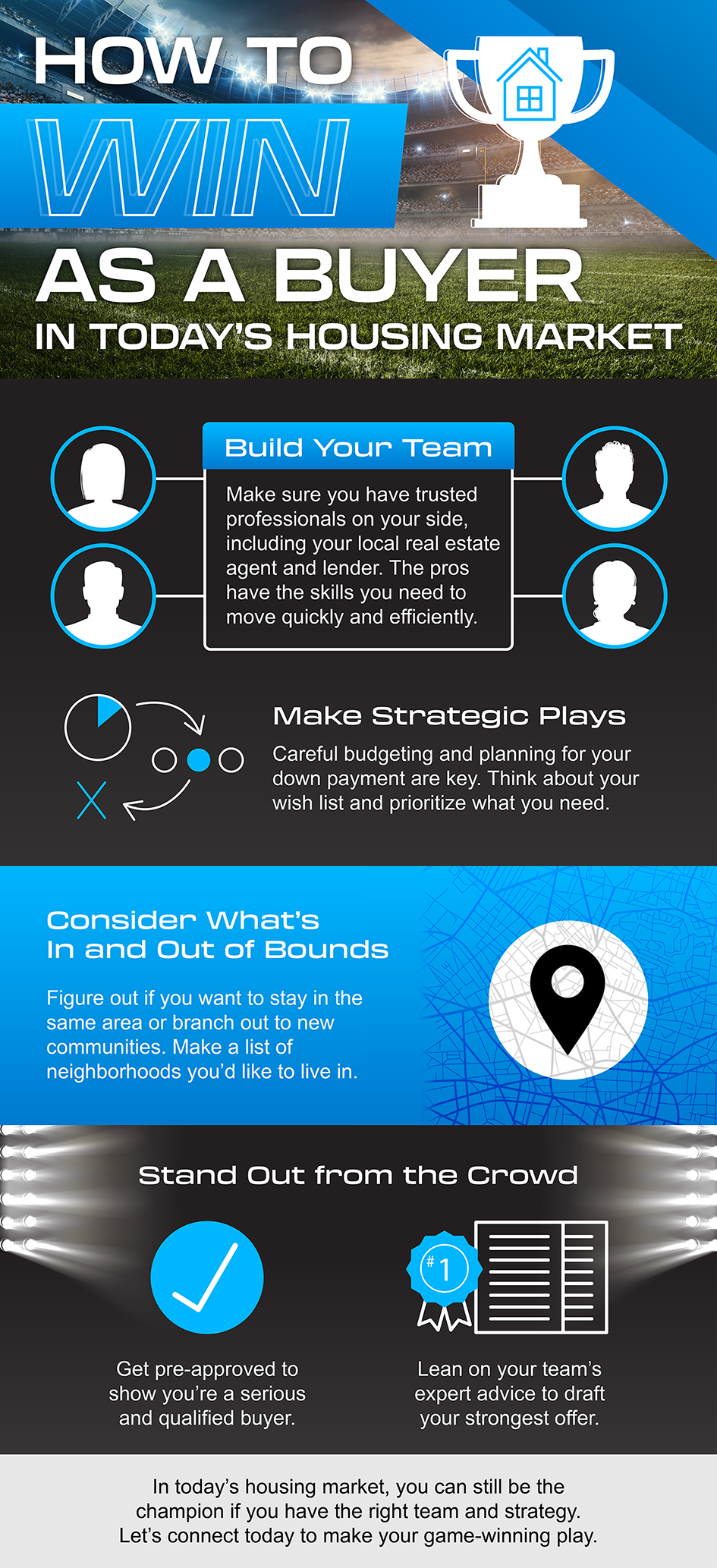 Tips for Sellers
Sellers should consider pricing their home competitively, setting up their home for showings, and enlisting the services of a seasoned real estate agent. Understanding the competition in a declining market is essential for success.
Decluttering, making small improvements to a home, and adding "curb appeal" can make it more attractive to potential buyers in a declining market.
Hiring a seasoned agent to ensure appropriate pricing, preparation of the property to expedite the selling process, and incorporation of a 3-D home virtual tour or an interactive floor plan in listings are recommended strategies.
---> Ask me about my Integrated Digital, Social, and Traditional Marketing Plan that offers omni-channel marketing for your home.
Summary
The 2023 market presents a unique set of challenges and opportunities for both buyers and sellers. While we may see housing prices drop in some areas and interest rates continue to fluctuate, experts do not anticipate a crash in the market again. By understanding the factors affecting the supply of housing, the impact of interest rates on home prices, and the strategies for success in a declining market, buyers and sellers can make informed decisions.
As we navigate this ever-changing landscape, it's essential to stay informed and remain adaptable. By doing so, we can make the most of the opportunities that lie ahead and continue to thrive in real estate in 2023.
Frequently Asked Questions
Are home prices dropping in USA?
Prices are falling in many US housing markets, with the median existing home price down 1.7% from April 2022. The Federal Reserve's tightening cycle has seen prices drop just over 5%, barely a dent compared to the 45% rise during the pandemic.
This trend is likely to continue, as the Fed is expected to keep interest rates somewhat high for the foreseeable future. This could mean that housing prices will remain low for some time, making it a great time to buy a home.
Are home prices dropping in Las Vegas?
Prices in Las Vegas have dropped significantly since their peak in June 2022, with the median sale price decreasing to $395,000 in March 2023. This is a 6% drop since March 2022 and a 25% drop from their pre-pandemic conditions in March 2019.
The decrease in home prices is a result of the economic downturn caused by the COVID-19 pandemic. The pandemic has caused a decrease in demand for housing, as well as an increase in the number of foreclosures.
Are home prices dropping in Seattle?
Prices in Seattle have dropped 12% year-over-year, and the median single-family home in King County sold for $910,000 in May. Additionally, 1 in 4 homes for sale in Seattle now cost less than they did a year ago, according to a Redfin report.
Therefore, it is clear that home prices are dropping in Seattle.
Are we headed for a housing market crash in 2023?
It seems that economists do not anticipate a market crash in 2023, so we can be cautiously optimistic.
How do mortgage rates impact home prices?
Low rates can lead to increased home prices, while higher interest rates make it more difficult for buyers to afford a home, thus driving prices down.
Conclusion
While it's nearly impossible to predict with absolute certainty the future of the real estate market, current indicators suggest a slowdown in price growth and higher mortgage rates. Both buyers and sellers should keep a close eye on market trends and consult with real estate and financial professionals to make the best decision based on their individual circumstances.
---
For more information on the real estate market, Seller and Buyer Tips, and San Francisco neighborhood information, please follow my blog posts at https://www.rebeccarealtor.com/blog/ and drop your address below to receive my newsletter with links to my blog and other local information. Or to make it easy on both of us, connect with me on LinkedIn where I post both content like the graphics above and my latest blog posts.
---
Sign up for blog post alerts and my monthly newsletter