Moving to San Francisco? Explore Ashbury Heights
Posted by Rebecca White on Saturday, July 8, 2023 at 11:06:22 AM
By Rebecca White / July 8, 2023
Comment
Moving to San Francisco? Explore Ashbury Heights
Imagine a neighborhood with the elegant charm of vintage Hollywood, nestled in the heart of San Francisco. Welcome to Ashbury Heights! A gem amongst San Francisco neighborhoods, Ashbury Heights effortlessly blends architectural diversity, historical richness, and community warmth. This vibrant and dynamic neighborhood is an attractive destination for young professionals, families, and discerning investors alike.
Timeless Elegance in Architecture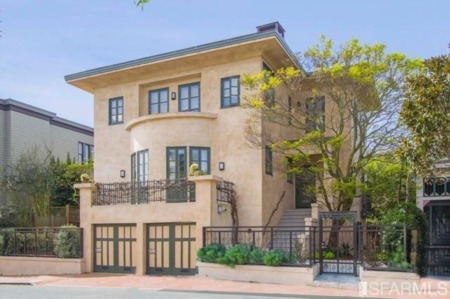 Located above Cole Valley and west of The Castro, Ashbury Heights exudes a distinct character emanating from its architectural blend. Majestic Victorian homes and sleek Art Deco structures coexist, offering a feast for the eyes. Multi-unit properties, a symbol of urban sophistication, further contribute to this architectural mecca.
Ashbury Heights is a Community as Diverse as the City Itself
Home to over 5,000 residents, Ashbury Heights maintains an intimate neighborhood charm amidst the urban buzz. Its resident profile, ranging from young professionals and families to active seniors, mirrors the diversity that defines San Francisco itself.
Ashbury Heights is an Attractive Locale – Connectivity and Convenience
Despite its picturesque hilltop position, Ashbury Heights stays connected. The neighborhood's closeness to commercial hubs like Haight Street and Cole Valley, easy access to public transportation, and its position along San Francisco's scenic bus route, the 33, make it an attractive locale.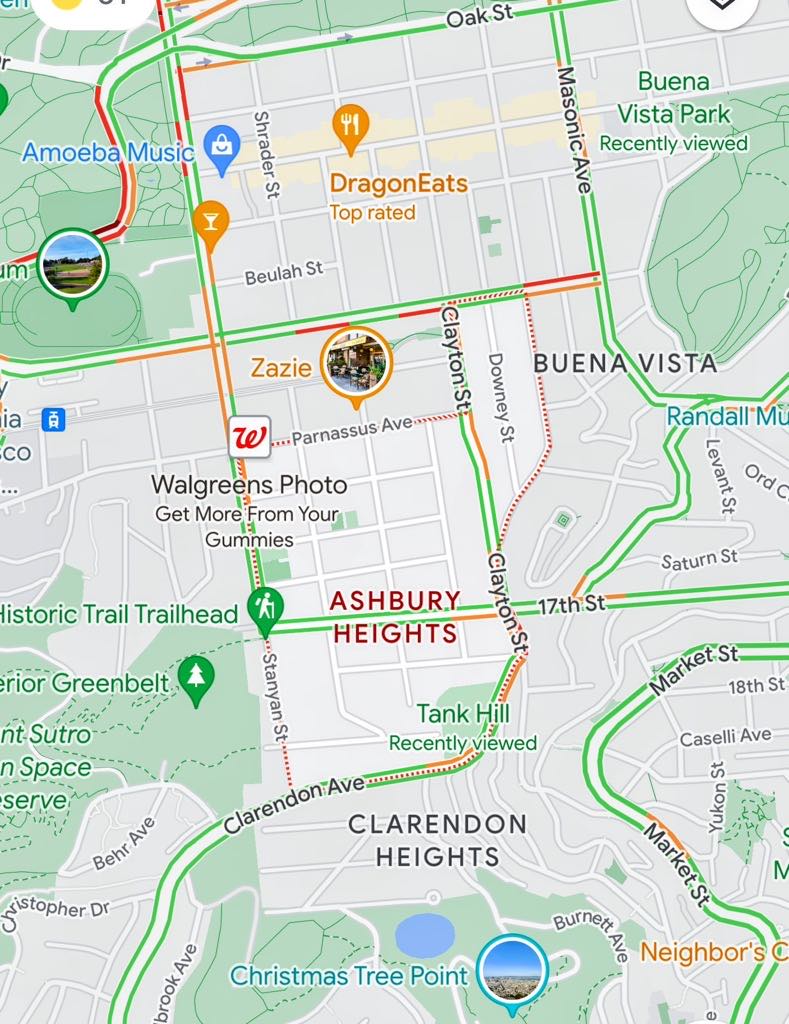 --> Looking to explore Ashbury Heights further? Contact me today and let me guide you through the highlights of this remarkable San Francisco neighborhood.
Ashbury Heights is the Ideal Spot to Nurture Your Family
If you're planning to raise a family in San Francisco, Ashbury Heights should be at (or near) the top of your list. (Especially if you don't want to pay the well above median prices for homes in Presidio Heights or Pacific Heights.) The neighborhood's top-rated public schools, family-friendly atmosphere, and abundant safety measures create a nurturing environment for young minds to grow. Tank Hill is at the southeast border, Grattan Playground is on the west side, and Golden Gate Park is a few blocks to the northwest of the neighborhood.
Embrace Diversity in Lifestyle
Whether you enjoy serene walks in Buena Vista Park or the lively street life of Haight Street, Ashbury Heights has something to cater to every taste. Traditional architecture converges with modern amenities, providing a unique backdrop where community spirit flourishes amidst city life.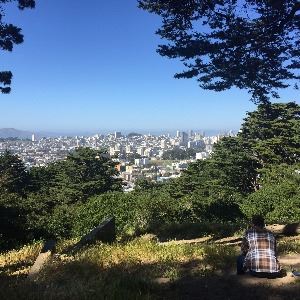 From a local Realtor viewpoint, the Buena Vista and Ashbury Heights neighborhoods are considered the same search area. Buena VIsta Park is in the center of San Francisco and it is the oldest park in the city.
You Celebrate Everyday Life in Ashbury Heights
Life in Ashbury Heights is an exploration of the vibrancy of San Francisco's community life. Walking its streets, admiring the stunning architecture, relaxing in its parks, and engaging with the community will make you fall in love with this neighborhood. It's not just a neighborhood; it's a slice of San Francisco life, ripe for discovery every day.
--> Intrigued by Ashbury Heights? Read on or reach out to me to know more about the living experience in this delightful San Francisco neighborhood.
Unique San Francisco Culinary Experiences and Shopping Destinations are Nearby
From quaint cafes to gourmet restaurants, Ashbury Heights offers a rich culinary experience a few blocks away in Cole Valley and Haight Ashbury and over the hill in the Castro. Similarly, the adjacent neighborhoods' boutique shops offer unique finds, making shopping in the area a delightful and convenient experience.
Restaurants & Cafes
In Cole Valley, one can find restaurants such as Zazie, a popular French bistro renowned for its brunch offerings and charming outdoor patio, and Padrecito which offers upscale Mexican dishes and cocktails. The Ice Cream Bar is also a fun stop, with its 1930s soda fountain style and creative sundaes. Kezar Pizzetta is well-known for its excellent pizza and Mediterranean dishes.
Moving over to the Haight-Ashbury district, you'll find Magnolia Brewing Company, an innovative gastropub serving house-brewed ales and upscale pub food. For a quick bite, The Alembic offers New American small plates and an extensive selection of whiskeys. Cha Cha Cha serves up great Caribbean tapas, and if you fancy a slice of pizza, Slice House by Tony Gemignani is the place to go.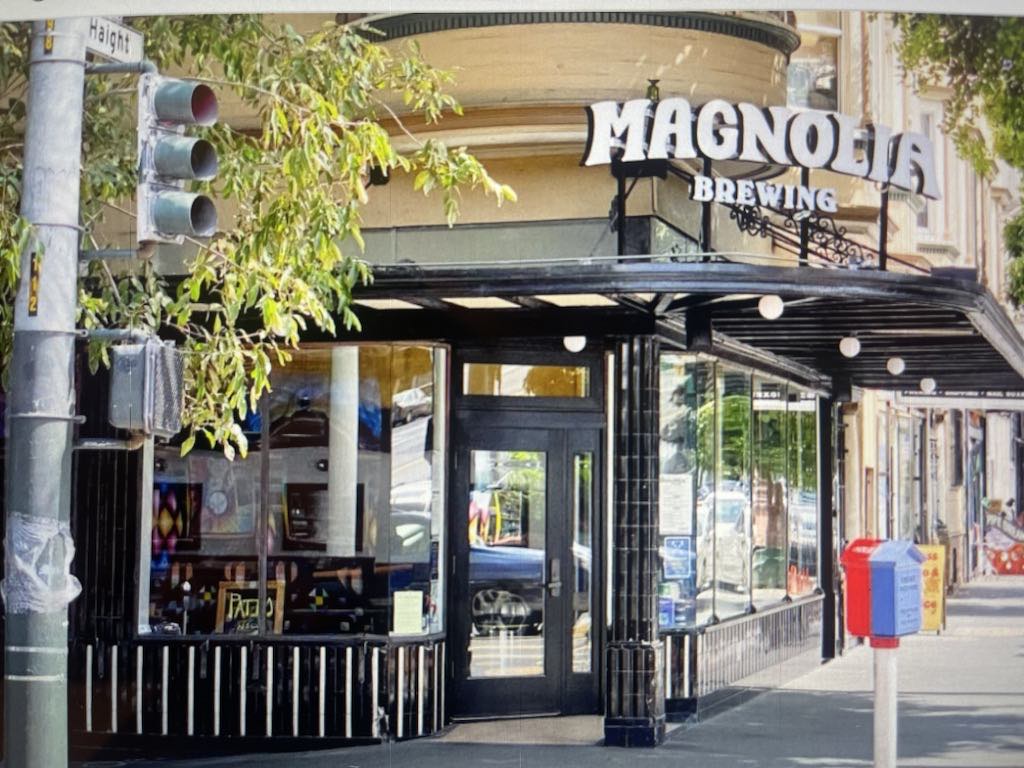 For dessert, locals flock to the iconic Haight-Ashbury Ben & Jerry's, located right at the corner of Haight and Ashbury, an intersection made famous by the 1960s counterculture movement.
These culinary hotspots around Ashbury Heights enhance the neighborhood's appeal, offering an array of food choices to residents and visitors alike. They can all be woven into the narrative to provide a richer and more detailed picture of the lifestyle in and around Ashbury Heights.
Shop at Unique Boutiques & Stores
Check out Love on Haight for clothing, Land of the Sun for gifts and Held Over for vintage treasures.
The eponymous Cole Hardware started in Cole Valley and has locations throughout San Francisco including Russian Hill (on Polk Street) and Yerba Buena. One of my favorites shops is Adel's Wine Cellar which perennialy boasts freshly-cut flowers in front.
For something different, check out the metaphysical supply store Sword & Rose
Conclusion
If you're seeking a neighborhood with a unique blend of charm, community spirit, and modern amenities, Ashbury Heights could be your next home.
Are you ready to explore homes in Ashbury Heights? Contact me today for personalized advice on the San Francisco real estate market.
For more information about Ashbury Heights or other San Francisco neighborhoods, feel free to contact me at [email protected], connect with me on LinkedIn, or visit my website at RebeccaRealtor.com.