Top 5 Reasons to Live in Oakland vs. San Francisco, California
Posted by Rebecca White on Tuesday, April 4, 2023 at 5:45 PM
By Rebecca White / April 4, 2023
Comment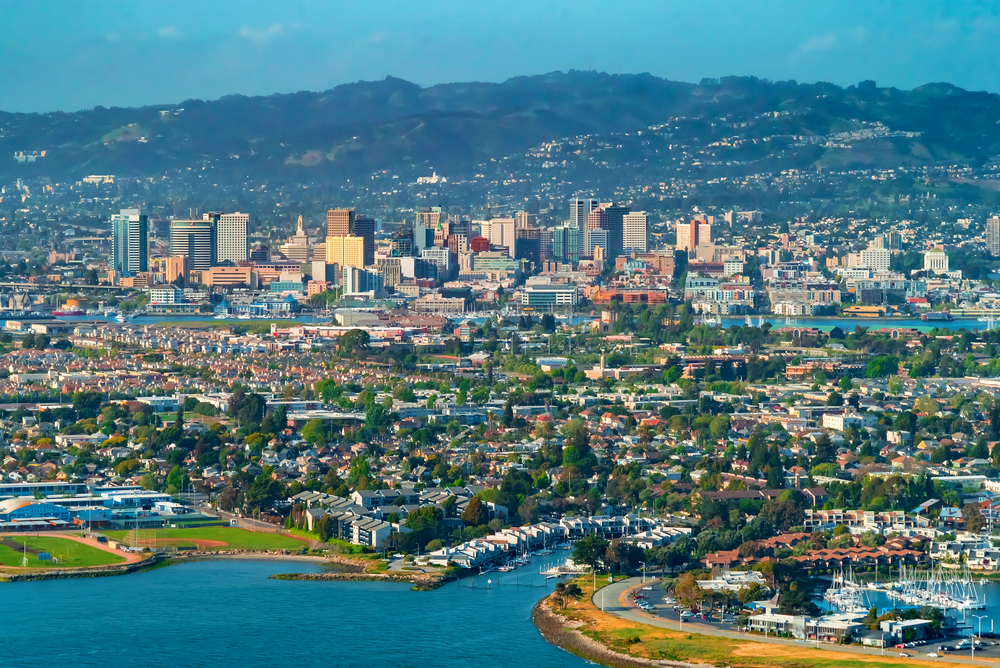 Moving to and Living in San Francisco
Over 20 years ago, when I first moved to San Francisco, of course, I was renting.
And, of course, having grown up in a real estate family and having owned homes before, I really wanted to own my own home. That is the American Dream after all: Home Ownership.
When I started looking for a place to call home in the San Francisco Bay Area, I cast a wide net and searched several Bay Area counties for places to live. I looked to the north in Marin County—going as far west as Fairfax--and as far south as Sausalito. My best friend has lived in San Rafael for decades and I attended the Sausalito Art Festival for many years and I always enjoyed spending time in these cities in Marin. I also looked at condos in Greenbrae and Corte Madera as these towns seemed more affordable.
I looked to the east in Oakland, Berkeley, and even as far northeast as the City of Richmond, particularly the planned development neighborhood of Marina Bay. (I came close to buying a condo here though feared my cat jumping into a pond chasing a goose.) I even sold a condo at Marina Bay to a good friend. [Side note: for boat lovers, the Marina Bay Yacht Harbor is a nice alternative to the pricey yacht harbors in San Francisco. Here is a partial list of condos or townhomes for sale in this small community with weather similar to San Francisco plus close to El Cerrito del Norte BART station. Contact me for more information.]
After taking various factors into consideration, primarily the safety of my cat, along with my own personal safety, affordability, and the weather, none of these towns were quite to my satisfaction at the time. I stayed put for a while. Eventually, I bought a small condo on the western edge of San Francisco at Ocean Beach in the Outer Richmond. (See link for one of the best deals around--a one-bedroom condo at the beach in San Francisco for slightly over $700,000.) [IF you like beach living--which is hard to beat--reach out to me for information about condos and houses for sale near Ocean Beach in San Francisco.]
Despite my personal preferences, a lot of my business has been in the East Bay because a lot of my clients like what the East Bay, in general, and Oakland, in particular, have to offer. One of my closest friends has lived in Pleasanton and Danville. In the past few years, I have sold properties to her in Discovery Bay (a waterfront home) and Oakley (a vineyard!). These are both nice places to visit--just not in the summertime when temperatures top 100 degrees!
Based upon my 20+ years of experience of spending time both in Oakland and San Francisco, these would be my five reasons why Oakland is a better place to own a home than San Francisco.
#5 - Oakland has Better Access to Outdoor Activities
One of the biggest benefits of living in the East Bay is the access to outdoor activities. Oakland is home to several large parks, including including Joaquin Miller Park, which offers hiking and biking trails, King Estate Open Space (near a current listing), which also offers hiking as well as dog-walking, and Lake Merritt, which is perfect for jogging, kayaking, and picnicking. San Francisco has its own beautiful outdoor areas, such as Golden Gate Park and the Presidio, but these can be overcrowded, difficult to access, and car break-ins are common.

#4 - Oakland has More Space and Better Housing Options than San Francisco
San Francisco is known for its beautiful Victorian homes and iconic architecture, yet these come at a steep price. The cost of living in San Francisco is one of the highest in the nation, and housing is no exception. While Oakland is also expensive, it offers more bang for your buck in terms of housing options. You can find more space, newer construction, and more modern amenities in Oakland for the same price as an outdated, mid-century San Francisco condo. (See comparison below as to what $1.1 million will buy in Oakland vs. San Francisco.)
#3 - Oakland is a More Diverse Community than San Francisco
Oakland is known for its diverse community, with people frtom all walks of life and ethnic backgrounds living and working together. San Francisco is also diverse--though less so since "urban renewal" destroyed the primarily African American community of Western Addition. Plus San Francisco has become increasingly gentrified in recent years, with many longtime residents being pushed out due to rising costs. (See my YouTube video for more information on this tragedy about the demolition of San Francisco's Western Addition neighborhood and the destruction of mostly black homes and businesses.) Oakland offers a more authentic, down-to-earth experience of the Bay Area, with a welcoming community and a strong sense of local pride.
#2 -Oakland is More Affordable than San Francisco
The cost of living in San Francisco is notoriously high, wi th sky-high rents and expensive amenities. While Oakland is still pricey, it offers a more affordable option for those looking to buy or rent in the Bay Area. For the same price as a small San Francisco apartment, you can find a spacious three-bedroom home in Oakland, with room to spare.
#1 -Oakland has Much Better Weather than San Francisco
The number one reason people prefer Oakland over San Francisco is the weather. While San Francisco is known for its fog, aka Karl the Fog, and cool temperatures, Oakland enjoys a more moderate climate with plenty of sunshine. While it can still get hot in Oakland, it is nowhere near as scorching as the inland areas, such as Pleasanton or Walnut Creek. If you prefer a warmer climate with plenty of sunshine, Oakland is the place to be.
Of course, there are also downsides to living in Oakland. One of the biggest issues is crime, with Oakland having a higher crime rate than San Francisco. However, this can vary depending on the neighborhood, and many areas of Oakland are perfectly safe and welcoming. The commute to jobs in other parts of the Bay Area can also be a downside to living in Oakland. The traffic can be horrendous during peak commute times, making it a challenge to get to work on time. However, with excellent regional transit (thanks to BART) and the growing popularity of remote work, this may become less of an issue in the future.
Another potential downside of living in Oakland is the lack of public transportation options. While San Francisco has an extensive public transportation system, including buses, MUNI, and cable cars, Oakland relies more heavily on cars. However, there are plans in the works to improve public transportation in the East Bay, which could make it more convenient for commuters in the future.
What does $1,100,00 get you in Oakland? Check out 3306 Partridge in the Eastmont Hills/King Estate neighborhood. Featuring 3 bedrooms, a partial view of the bay and a large 4750 square-foot lot, this is a good deal compared to what you get for the same dollar amount in San Francisco. For roughly the same price, you can get a 2-bedroom condo at 150 Lombard at the bottom of Telegraph Hill. Slightly smaller, it does have 2 bathrooms and is close to a lot of the attractions that San Francisco is known for. However, this condo comes with a hefty $1285 monthly HOA fee.
Overall, the decision of whether to live in Oakland or San Francisco comes down to personal preference and lifestyle. If you prefer a more urban, cosmopolitan experience with easy access to public transportation and a vibrant nightlife, San Francisco may be the better choice for you. However, if you value more space, a diverse community, and a more affordable cost of living, Oakland is the way to go. Ultimately, both cities have their own unique charm and attractions, and both offer plenty of opportunities for work, play, and exploration.